Twitch broadcaster Ellohime sat down with us for a quick overview of his new weekly Talk Show "1vs1" which is debuting Sunday, March 13th at 5pm EST. His first guest will be fellow broadcaster and Dropped Frames host ItmeJP!
Interview by: PreciousKitten
Photos by: Ellohime
Streamer News: For your pilot episode you chose ItmeJP to be your first guest – that's a great interview to launch the show! Why did you decide to start with JP?
JP hosts a lot of shows but he's not very often a guest. I really don't know anything personal about JP and I consider him a friend! That's the nature of Twitch — we don't get to know people like that. I'm hoping to see a new side of that person and share that with the community.

---
Streamer News: Can you share your vision for the format of the show?
It's going to be a weekly two hour segment. The first hour primarily will be a casual conversation about the guest – Where did they grow up? How was their childhood? What were their goals and interests in high school and college? What were some of the first games they played and how did that impact them? It's important to me to have a natural, organic conversation to learn more about the people behind the persona.
The second hour we'll change gears and talk about Twitch. I want to know how they got started and what prominent or important streams were the launchpads to their success. I want to talk about where they are now and where they are hoping to go.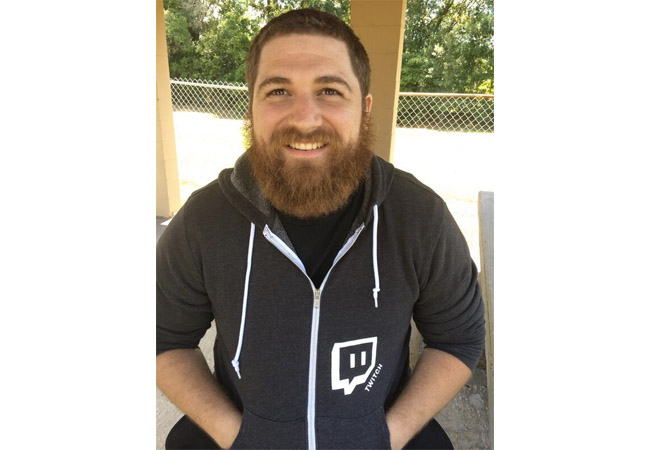 ---
Streamer News: Will you be taking questions from the community?
The Pilot will just be a fun, casual conversation. It could evolve into taking questions from Twitter or the live chat, possibly do a quick Q&A from the audience. That's something I'm looking into and if I think it will add to the experience we could possibly start incorporating that element, but to begin I just want to have a nice talk with people I would like to learn more about.
---
Streamer News: What would you like to do with all of these interviews?
The idea is to ultimately have the sessions cataloged in one place so that viewers can watch them at any time. If someone wants to learn more about a particular streamer they can just pull up the interview to watch at their leisure. I'm hoping to create a large portfolio for the community to access.
---
Streamer News: What kinds of guests can we expect on 1vs1?
Anyone who is in the "space" of our industry. So, live streamers, Youtubers, employees, developers, etc.
---
Ellohime is a uniquely interactive and entertaining broadcaster as well as a gifted, hilarious storyteller. We expect these interviews to be unlike any other talk show and are very excited to learn more about other industry professionals through Ellohime's interviews! Be sure to catch 1vs1 Sundays at 5pm EST beginning March 13th on Ellohime's Twitch Channel.