Twitch adds on yet another feature for the cheering system. Pinned Cheers will show up at the top of the chat if they meet the minimum bit requirements of the channel.
Introducing the next evolution of Cheering: Pinned Cheers! Now, Cheer messages can be pinned at the top of chat where they will be seen by everyone. Pinned Cheers lets your message be heard above the roar of the crowd in chat.
This feature is for participating channels, meaning, it is an optional feature.
In participating channels, the most recent Cheer will automatically be pinned to the top of chat and will stay there until the next Cheer happens.
Here is how to opt in to Pinned Cheers via Twitch on Twitter "Follow up: All Partners can now choose to opt in to Pinned Cheers in the Partner Setting tab of your Dashboard, under Cheer."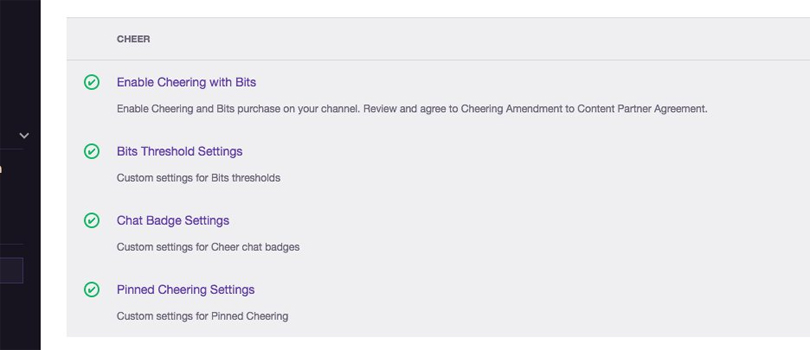 If you do opt in to using pinned cheers, these messages and cheer amounts can be moderated for further control.
Check out the Twitch Blog Post