In tandem with Twitch's Extensions launch today, it is our pleasure to announce that Layer One will be offering a Schedule Extension as part of this exciting release coming soon. Twitch broadcasters can now add an interactive Schedule panel beneath their streams which will display Twitch Events the broadcaster has created to viewers in the viewer's timezone.
"Layer One's focus is always on making production quality better for the streamer and when we first heard about Extensions expanding, schedules and events immediately seemed like an opportunity to help both content creators and their communities," says Josh Belkin, Layer One CEO.
Leveraging the power of Twitch Events, the Schedule Extension will show your Event date, time, title, and selected game or content. Layer One's extension will also show any image you upload and if you add your co-caster's Twitch names in the description, Layer One will display their user profile photo. Viewers will be able to scroll through events in sequential order with the event time shown in their local timezone. Clicking on an event will expand to open the Event description which is completely customizable by you.
For now, here is a small preview of what you can expect to see after installing our extension panel: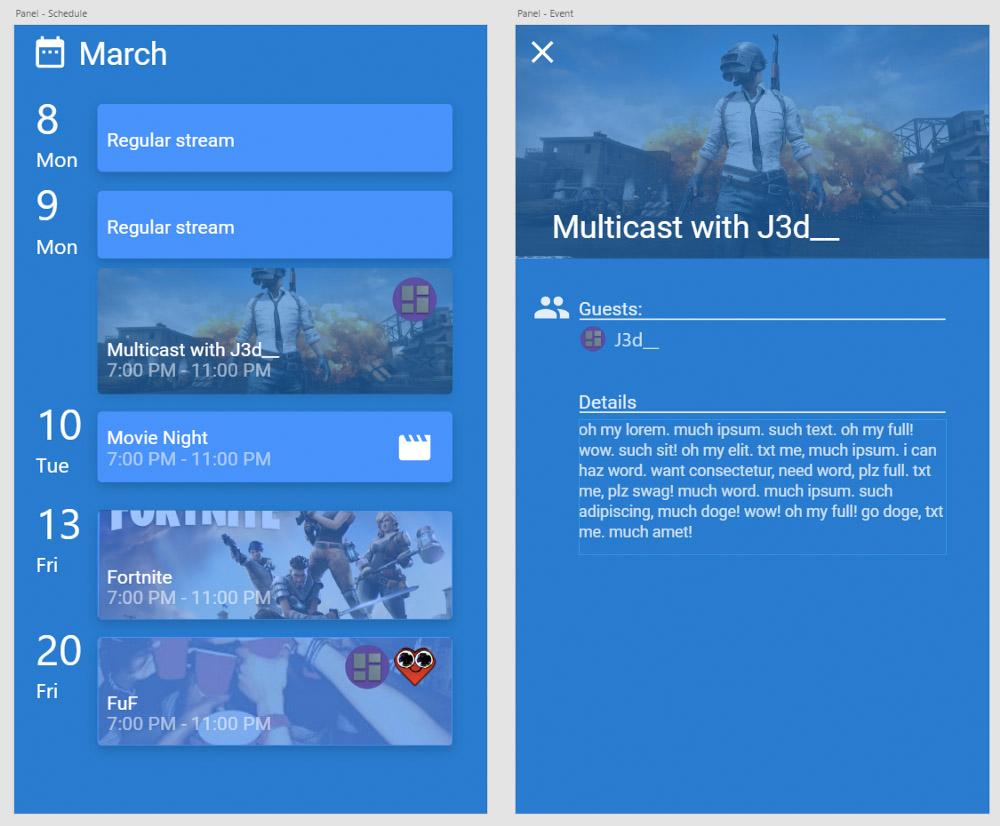 Layer One already has a few more planned updates for the Schedule Extension in the coming months. According to Thom Swann, CTO:
"We are excited to see how streamers and their viewers use the feature and where we can expand it — we have big plans!"
For more information on the Schedule & Extensions as a whole, be sure to check out the Twitch details found here: https://www.twitch.tv/p/extensions